Nassau Yacht Charters
Nassau was a port of call for Blackbeard from 1705 to 1720, the heyday of true pirates. Today, Nassau is the capital of the Bahamas, on the island of New Providence, which is connected to Paradise Island by 2 bridges. Paradise Island was developed for the sheer delight of visitors. Bay Street, the main drag of Nassau, maintains an historic feel. The hustle and bustle of the people, shops, restaurants, pubs and cafes line Main Street; you can feel the welcoming sensation. Blue Lagoon Island, a 20-minute sail from Nassau, has programs that allow visitors to interact with dolphins. A few miles west of Nassau is a 2-1/2-mile stretch of beach known as Cable Beach, which boasts a casino, a golf course and various nightclubs.


Bahamas Power Yachts: Grand Bahamas Island
Grand Bahamas Island has one of the world's largest underwater cave systems, three national parks, endless beaches and crisp blue water with enchanting marine life. When Britain banned slavery, former slaves staked claims on whatever land they could find. Many of the older settlements are named after their founders or former slave owners. Entrepreneurial spirit distinguishes Grand Bahamians from other Bahamians, since many of the locals were not actually born there. Tourism is their number one commodity, but it got a big boost from Atlantis, designed and built by South African Sol Kersner. Casinos, golf courses and nightclubs are all part of the Bahamas/Nassau lure to passionate vacationers.


Click here to find the perfect yacht for your >> Bahamas Motor Yacht Charter


Cat Island Sailing Vacations
Uninhabited cays, coral reefs and hidden coves abound on Cat Island, which is 125 miles southeast of Nassau. If guests are interested to dive with sharks, dolphins and stingrays, then this is the place to have fun. Cat Island is perfect for yacht charter guests who simply wish to explore untouched corals and also get their fill snorkeling or scuba diving. Tour the ruins of cotton plantations, slave huts and Arawak Indian caves. Romp on the famous pink beaches. Or guests can do absolutely nothing ? it?s your vacation.


Eleuthera
You will be charmed by Eleuthera, 108 miles long and 2 miles wide. Together with Harbor Island and Spanish Wells, explore the fascinating history of the area, from settlers fleeing religious persecution to shipyards to sugar refineries. Eleuthera is a typical Bahamas island with cloudless skies 365 days a year, (almost) footprint-free pink beaches and crystal clear water to have fun in.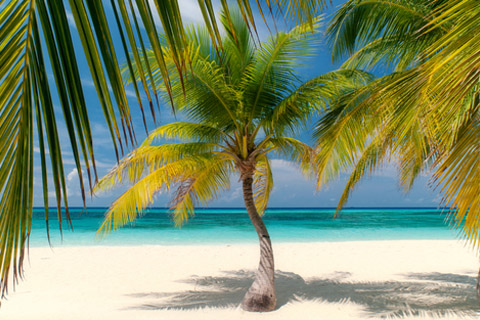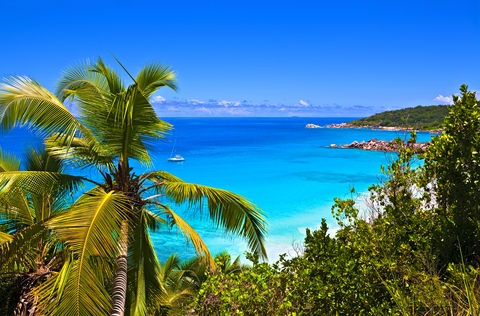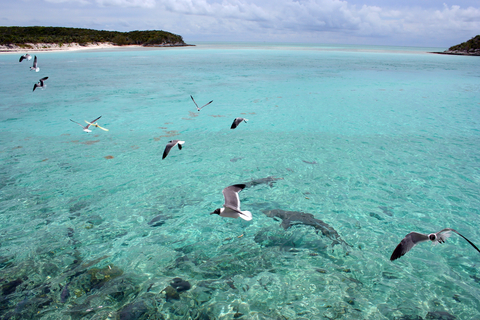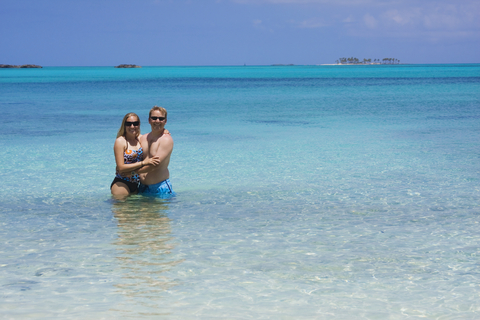 Harbor Island
Harbor Island boasts shipbuilding and farming oranges and pineapples by the locals, but tourism is the giant money spinner for this and the entire Bahamas. Fishing is also a big market for this island as well as all the other islands in the Bahamas.


Inagua
The most southern tip of the Bahamas, Great Inagua and Little Inagua cover 645 square miles amd are less than 60 miles from the Cuban and Haitian coasts. This is the home of more than 80,000 flamingos. I have seen a huge flock of flamingoes flying from Inagua across to Haiti. You immediately know they are flamingoes by their long necks and long legs which trail behind them in flight. Of course, their pink and white color does give them away.


Click here to find the perfect yacht for your >> Bahamas Catamaran Charter


Acklins Island
Acklins Island, 92 square miles and just 3.5 miles across at its widest, hugs the famous Bight of Acklins lagoon. More fishing is done here than anywhere else in the Bahamas. Accommodating a little over 400 residents, Acklins Island is where Mother Nature did her best work; it is gorgeous here. This is just what a naturist would dream of: scenic animal and plant life, breathtaking beaches, unusual rock formations, diving, snorkeling and bonefishing in more than 1,000 miles of shallow water. Quiet and remote Crooked Island boasts white sand beaches by the miles. Cliffs and reefs bustle with birds, while coral gardens wait for divers.


The Berry Islands
A cluster of 30 cays totaling approximately 12 square miles 50 miles northeast of Nassau, the Berry Islands boast an abundance of thatch berry trees, are largely uninhabited and offer spectacular snorkeling, diving and champion caliber sport fishing. Those giant Caribbean spiny lobsters can be found in these waters as well, so a combination of everything adds to the lure of the Berry Islands as a yacht charter destination. Dorado, sailfish, barracuda, yellowfin tuna, white and the big blue marlin can all be caught here.


Bimini
Bimini lies just 63 miles from the eastern American coast. The Gulfstream rushes north past Bimini Island, where the coral reefs are fed and warmed. The water serves as a highway for all the native sea life. Swim, snorkel, scuba, kayak, interact with dolphins, bonefish or just relax and toss back a few rums with the locals. Bimini, actually 2 small islands, North and South, is the Bahamian island closest to the U.S. Beyond the myriad activities available, there is that quiet escape of empty beaches.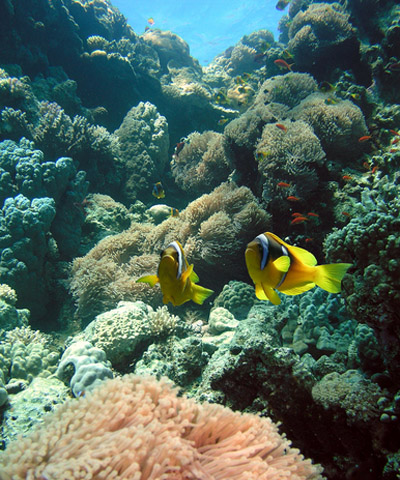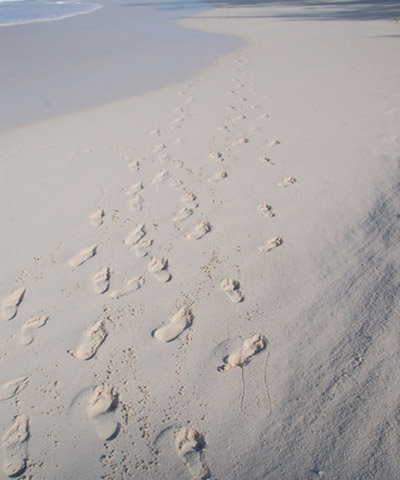 The Exumas
The Exuma Cays, the most exotic of the Out Islands, are an archipelago 120 miles long.They are set in the most beautiful warm water you have ever seen. The Bahamian government has set aside 176 square miles for one of the world?s most successful marine parks.
The meeting place in the Exumas is the Staniel Cay Yacht Club. Glance over and see the Thunderball Cave, then snorkel into a hollow and hand feed the friendly fish who live there. George Town, locate on Great Exuma, is the capital, where you will find a diverse selection of casual restaurants. Just a short sail away is Stocking Island, with idyllic beaches separated by limestone promontories. A dream destination, the Exumas are a great place for honeymooners, families and anyone else who feels the need to escape to paradise.


Click here to find the perfect yacht for your >> Bahamas sailing vacations


The Abacos
The Abacos, a chain 120 miles long in the Bahamas Out Islands, are one of the world?s top sailing destinations. The turquoise Sea of Abacos separates Great Abaco and Little Abaco (known as ?the mainland?) from the barrier islands that separate them from the Atlantic Ocean. Highlights of this island-hopping paradise: Treasure Cay has the whitest, softest, sand beach anywhere. Little Harbor, a protected bay that houses a small artist colony. The Cays of Abaco, each of which has the distinctive look of a New England fishing town, including the Great Guana Cay, where you can feast at a Sunday barbecue overlooking a 7-mile long beach.


Andros Island
Andros Island is the largest of the Bahamas Out Islands at 2,300 square miles made of porous limestone and has the earth?s third-largest barrier reef, yet is mostly undisturbed due to sparse development. Many pleasant hours can be spent exploring The ?Tongue of the Ocean?, a mile-deep abyss off the east coast of Andros filled with marlins, dolphins, whales and reef animals. Or spelunk the underwater caves that riddle the island. If you?re not too exhausted after swimming and snorkeling, take a peek at the parrots, hummingbirds, spoonbills and flamingos wading, roosting and hiding pretty much in plain sight on the island. Stop and share a picnic, then hit the unique island shops.


Coral spawning.
For the scuba divers with underwater cameras, here is the best picture you will ever take underwater: the famous coral spawning which occurs every August 14 at 8pm-9pm. Be there-- don?t be late. It is at night, so prepare for a night dive and venture out onto the reef and wait for all the coral to spawn. This is a magnificent sight, so have fun.